Learn to Fight Like a Knight!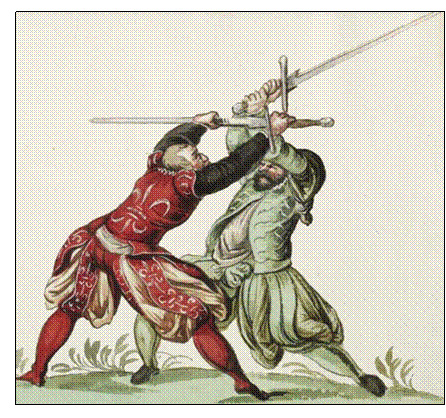 Would you like to learn about how actual knights and historic warriors actually used their swords? Historical European Martial Arts, or "HEMA" for short, involves the study and practice of historical European fighting techniques. Many European masters left behind detailed manuals. The HEMA community has been discovering, translating, and interpreting these manuals to reconstruct the old arts. As an international community, we are bringing the dead arts of Europe back to life.
We are currently offering Introductory and Intermediate European Longsword classes in Boulder on Wednesday afternoons. In this historical martial art, we focus on studying and learning the techniques of the historical manuals using padded, foam training swords, in a fun and exciting atmosphere that helps kids build focus, honor, respect, self-control, and self-confidence, as well as mental and physical fitness and agility.
We have Introductory Courses starting each month. Please call for schedule and availability.
Our Intermediate classes run from 4:15-5:30 on Wednesday afternoons at Community Dance Collective in Boulder and are $20 per class.
Please Contact Us for more information.