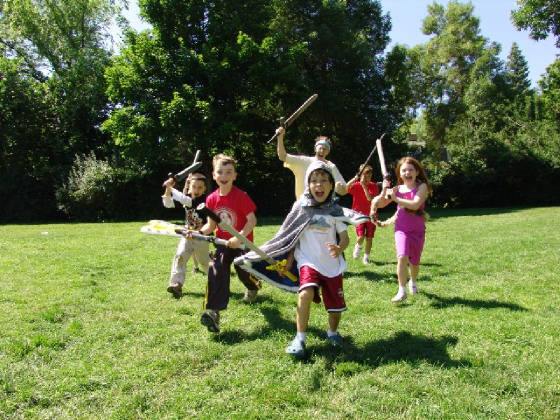 Normal summer camp hours are Monday through Friday from 9:00 AM until 2:00 PM with an extended afternoon program that runs until 4:30 PM for those kids and parents who want or need a longer day. Our rate for one week of camp is $195 and the afternoon program is available for an additional $60 per week. Each week is a different adventure so kids can sign up for multiple weeks throughout the summer. Some of our kids even sign up for every single week!
Our staff of talented instructors provide a staff-to-kid ratio of 1 to 5. Our target age is kids from 6 to 14 but we do accept younger children on a case by case basis.
We are also available for Birthday Parties and Special Events.
For more information call: (720) 934-6890 or send us an email.