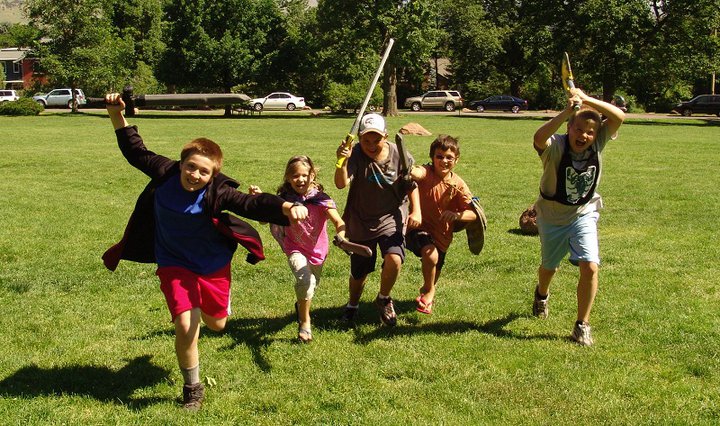 Our Mission
First and foremost, our mission is to provide a fun, exciting and dynamic summer camp experience that kids will remember for years. Furthermore, our camp experiences are designed to give kids the opportunity to think of themselves as heroes while building team-work and problem solving skills as well as physical, social and mental confidence.
Our History
The Adventure Education Company has been providing exciting adventures for kids since 1998.
Our Summer Programs are managed and run by Tom Matthews. Tom began teaching fencing in 1987 and has been running outdoor adventure programs for kids and adults in Boulder, Colorado since 1988. He has taught Literature Appreciation classes and served as a Fencing Instructor at Sorjourner Middle School, and has led Stage Fencing Workshops for the Drama Department at Baseline Middle School. Tom strives to bring together the best elements of theatre, swashbuckling fencing, problem solving and team-building in a fun, exciting and dynamic atmosphere.